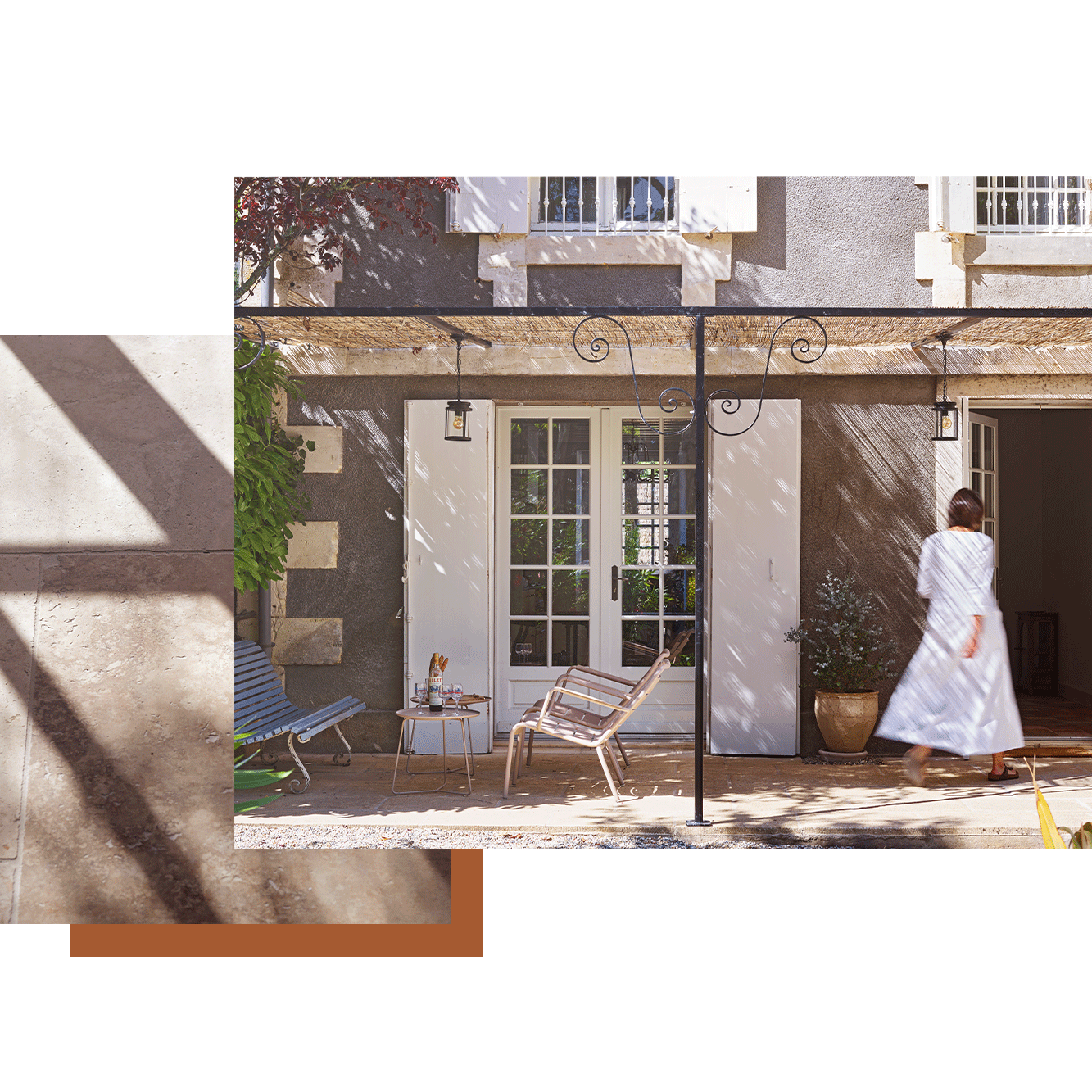 Pomœria (Latin, noun):
Sacred territory just
beyond a fortified city wall

Pomœria is a five-bedroom sanctuary nestled along the medieval walls and most prestigious vineyards of Saint-Émilion, a UNESCO World Heritage site. This private vacation rental home is set within a beautiful 2500m² (0.62 acre) enclosed private garden with a large swimming pool and exquisite views of the village and the surrounding vineyards of Château Ausone, La Clotte, Pavie, and Pavie-Macquin.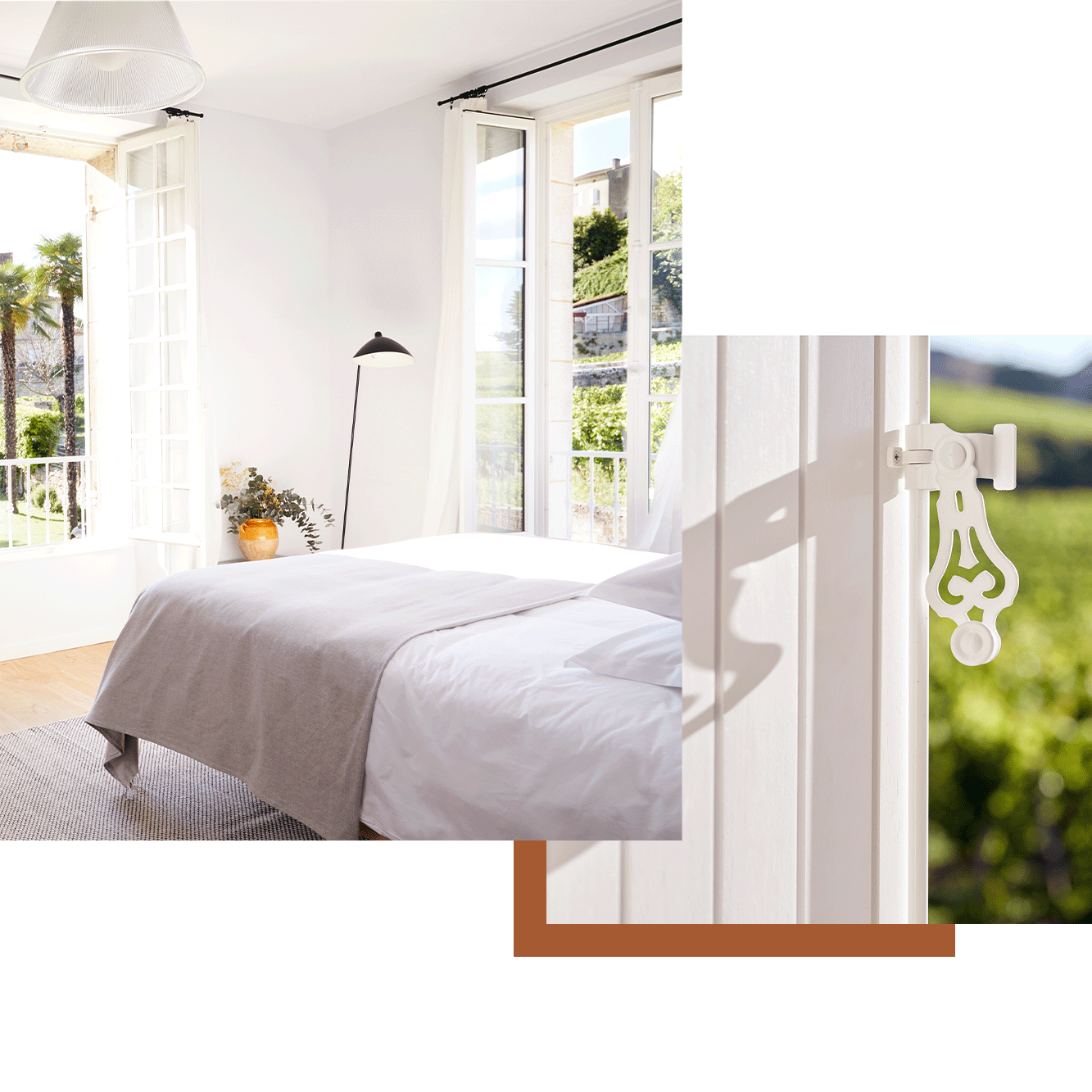 Pomœria sleeps up to 10 guests in five bedrooms with en-suite bathrooms. Each spacious room is individually air-conditioned and designed for pure comfort. The bathrooms feature hand-glazed tiles, a unique mirror and a large traditional style shower.
Large windows in each room frame breathtaking views of the private gardens, the beautiful UNESCO-protected village of Saint-Émilion and classified-growth vineyards that stretch to the horizon.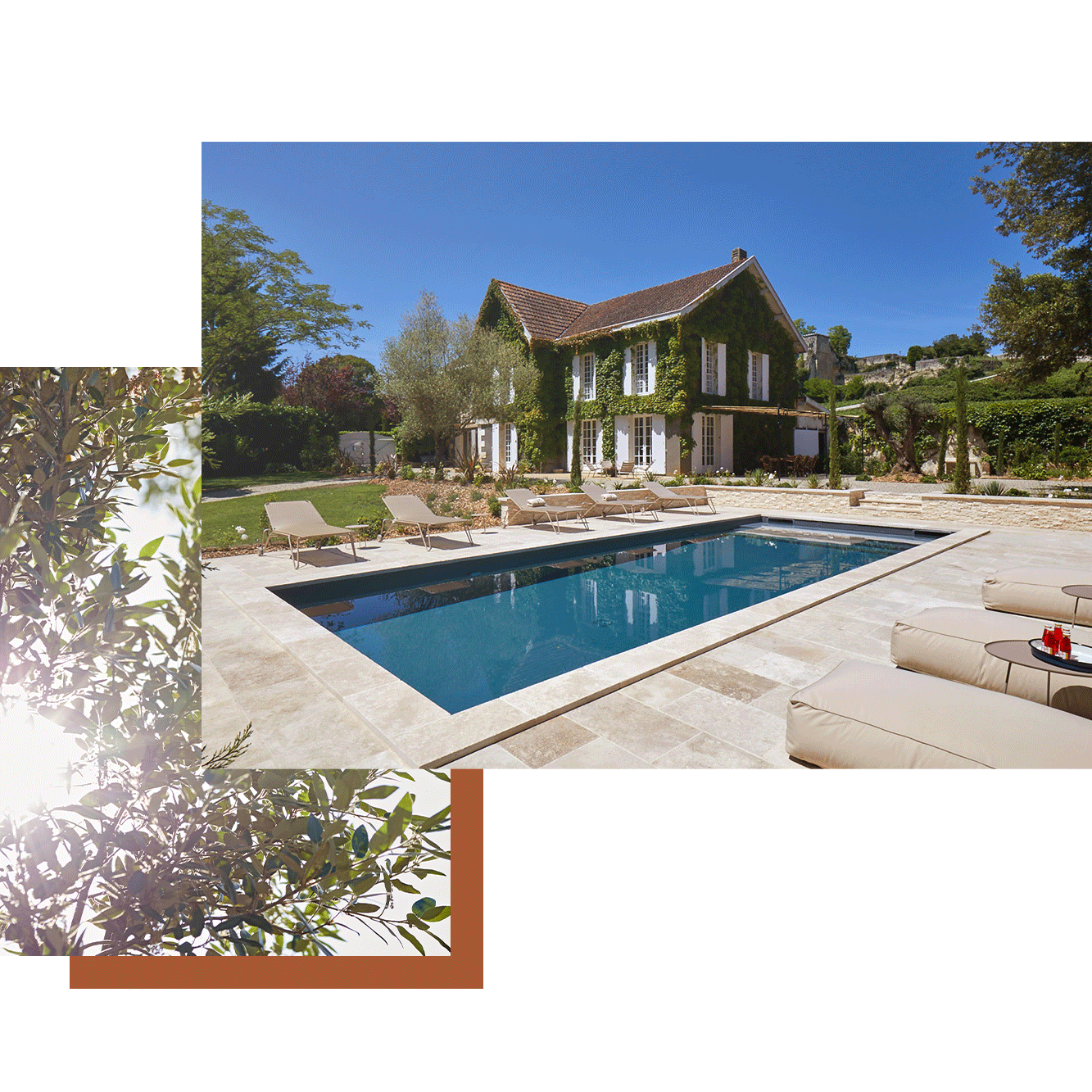 Pomœria's fully-enclosed and tranquil garden invites you to lounge with shaded terraces, a swimming pool, a large croquet lawn and unique views of the village ramparts.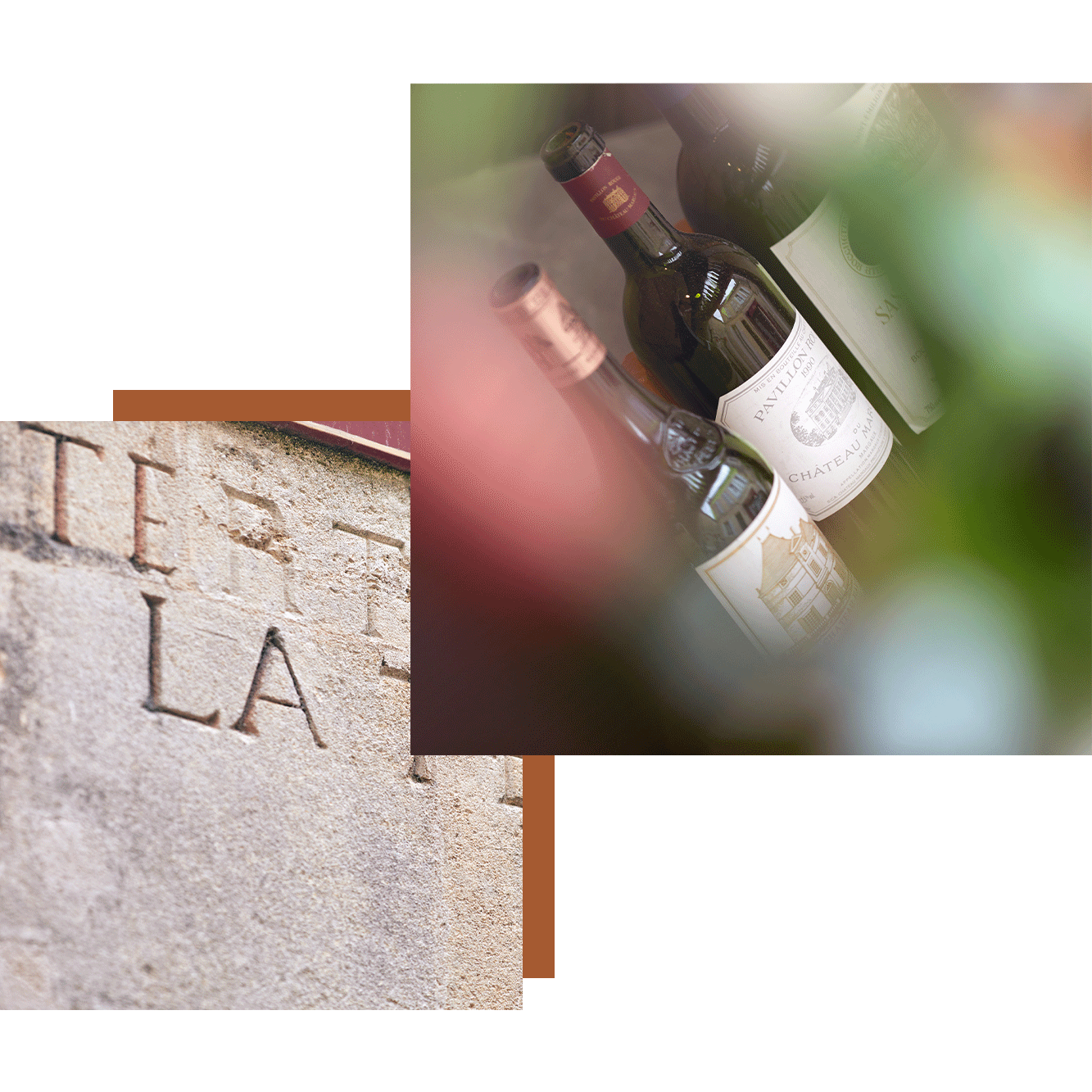 At Pomœria, nothing is impossible with a little advance planning. A private concierge is available for you to make the most of your stay.
Guests can choose to purchase wine from an extensive, curated list at local market prices. From delicious rosés and whites to a long list of older-vintage classified growths, these wines will await your arrival in a temperature-controlled personal cellar.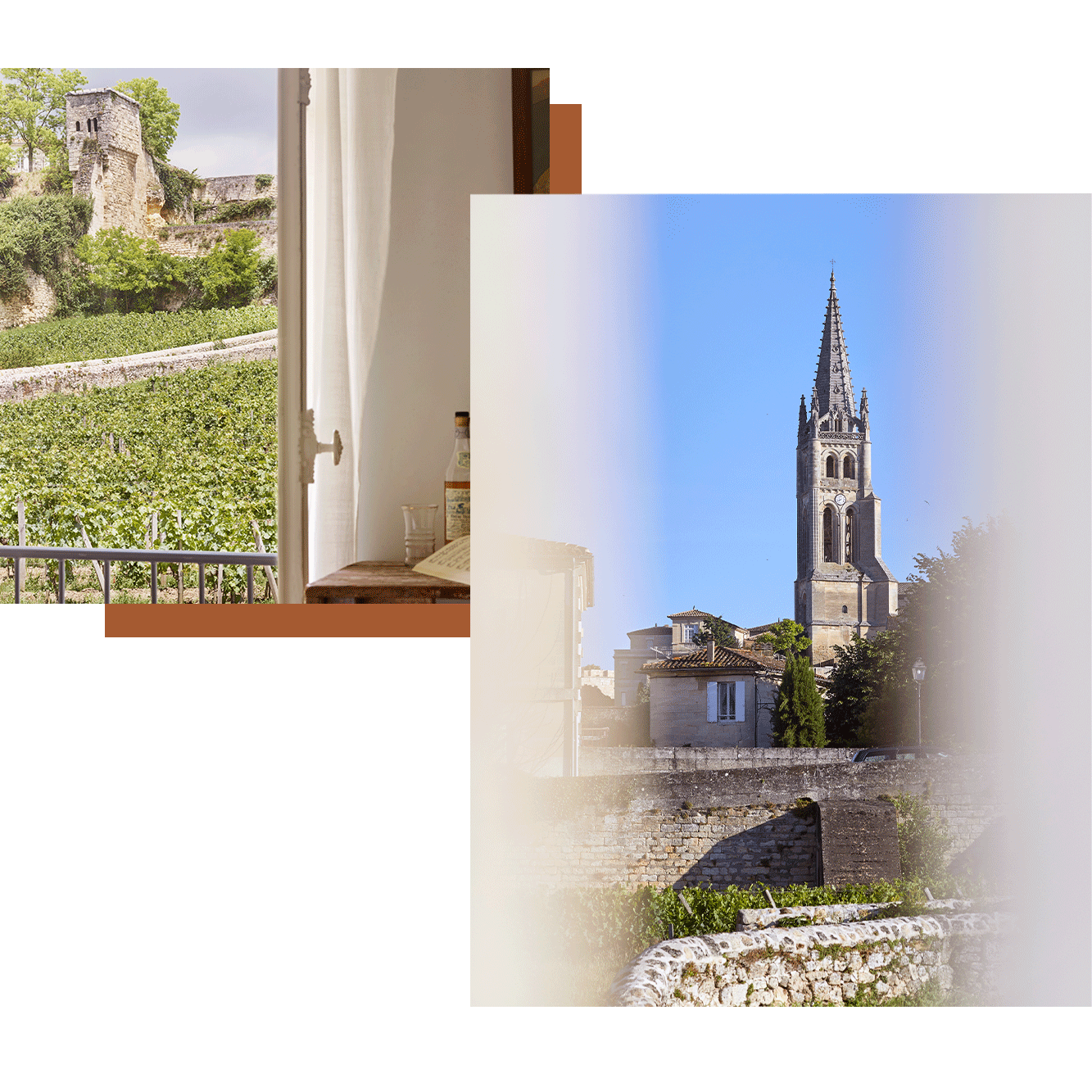 At Pomœria's doorstep lies the historic UNESCO-designated village of Saint-Émilion. Its cobblestone paths, monolithic church, numerous restaurants and wine shops are within a five-minute walk. The classified-growth wineries of Château Ausone, Pavie-Macquin and La Clotte literally surround Pomoeria. Château Pavie, Bélair-Monange, Clos Fourtet and Canon are just a few minutes farther afield.